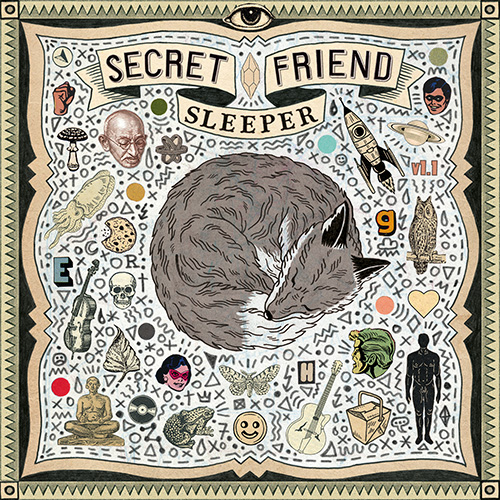 Today sees the release of Sleeper, version 1.1. We live in an age of frequent operating system and software updates, so I thought, why can't music have version updates too? Well, I'm not planning to keep going back and tweaking and re-tweaking the album – this is likely the only time I'll do this, but I felt it needed at least this one update.
So what's new? There were a few issues with the original mix: some levels not quite right, parts of some songs were not quite in the pocket, plus several things I just didn't get right or simply forgot to do. I was so exhausted from mixing the album that I totally overlooked these issues initially, although they seem glaringly obvious to me now. Actually, only half the tracks really needed any additional work. So this isn't a "remix" album, rather, it's the exact same album, just polished up a little bit so it sounds better.
I've also used a different mastering engineer this time, Paul Logus (who also mastered Time Machine). Paul's remaster has brought a lot of clarity to the entire album and he's balanced the levels and improved the segues from track to track.
Sleeper v1.1 is available now at all the usual online download and streaming sites.
This is an update for the digital download version only. If you've purchased the album already, this update is available to download for free right now. You should have already received an email from me with instructions on how to get the update. If you didn't receive it, please write to me and tell me when and where you purchased the album and I'll sort it out for you. If you haven't updated yet, I highly recommend you do, Sleeper v1.1 sounds considerably better.
Track list:
Blue Sky [ft. Kelly Jones]
Something's Happening [ft. Linus of Hollywood]
Anyway How
Any Day Now [ft. Steve Eggers]
I Don't Know You [ft. Wyatt Funderburk]
Diving In a Sea of Light [ft. Linus of Hollywood + Willie Wisely]
Orbital Velocity
And Ever [ft. Willie Wisely]
Nobody Listens [ft. Bradley Dean Whyte]
Do You? [ft. Willie Wisely]