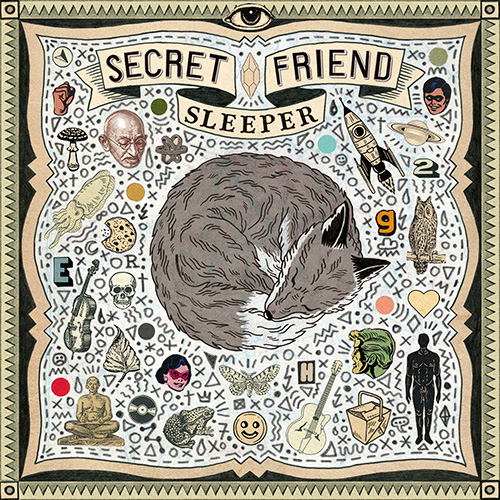 Sleeper retains the acoustic guitars, vocal harmonies, bouncy pop melodies and wickedly dry sense of humor found on Time Machine, then envelopes the tunes with vibrant and psychedelic electronica arrangements and production. Inspired by the Peruvian rain forest, and produced in the hills of northern Thailand, Sleeper is a full-on concept album which takes the listener on a transcendental journey through time and space.

| | | |
| --- | --- | --- |
| Prepare your ears for outstanding performances by guest artists: Bradley Dean Whyte, Kelly Jones, Linus of Hollywood, Steve Eggers, Willie Wisely and Wyatt Funderburk. All songs written, performed and produced by Steven Fox | | |
| | |
| --- | --- |
| | Music videos for every track on the album, commissioned from talented animators and filmmakers from around the globe, are available on our YouTube channel. |
Sleeper is available now at your favorite online music distributor or streaming service:
Track list:

Blue Sky [ft. Kelly Jones]
Something's Happening [ft. Linus of Hollywood]
Anyway How
Any Day Now [ft. Steve Eggers]
I Don't Know You [ft. Wyatt Funderburk]
Diving In a Sea of Light [ft. Linus of Hollywood + Willie Wisely]
Orbital Velocity
And Ever [ft. Willie Wisely]
Nobody Listens [ft. Bradley Dean Whyte]
Do You? [ft. Willie Wisely]

Buy direct from Secret Friend and you'll get both a hi-res MP3 version and a lossless 24-bit FLAC version.

Buying direct is the best way to support the artist, and just as importantly, it's the only way you can receive exclusive bonus content, free updates, plus advance notice about new videos, bonus tracks and remixes, some of which will be exclusive to fans who buy direct.
Having trouble with the buy link? Try here instead.